.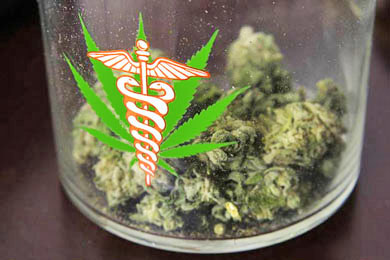 Dr. Reiss is registered in New York State to prescribe Medical Marijuana.
The initial visit will be about 45 minutes, for $265. You should bring in all radiology reports, lab tests and physician records that support any of the following diagnoses - these being the only conditions NYS allows Medical Marijaua to be prescribed for:
The doctor will discuss your need for canibas, its known benefits and limitations, suggest the best forms and strengths for different times of the day, and (assuming qualifications are met) register you with the state for medical marijuana use. You will also recieve before departing a printed sheet prescribing the dose and form (typically sublingual tinctures, vaporization oil or oral capsules). After, you'll need to sign up online with the state's program (a usually-easy process) and wait (commonly about a week) to receive in the mail an ID card from them with your driver license photo on it. That card and the printed prescription you'll then take to a licensed dispensory, where you can obtain a monthly supply that runs on average around $200-250.
Follow-up visits (a half-hour long) to assess your status and make any adjustments will be required ongoing; the first after two months, then every six months thereafter - this to maintain your Marijuana certification. The cost per visit is $200.