.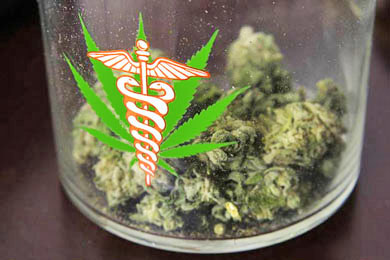 Dr. Reiss is registered in New York State to prescribe Medical Marijuana.
If you're a new patient seeking such a prescription, the initial visit will be about one hour, for $265. You should bring in all radiology reports, lab tests and physician records that support any of the following diagnoses - these being the only conditions NYS allows Medical Marijaua to be prescribed for:
The doctor will take your medical history, do a physical exam and (assuming qualifications are met) register you with the state for cannabis use. You will also recieve before departing a printed sheet prescribing the dose and form (typically sublingual tinctures, vaporization oil or oral capsules). After you'll need to sign up online with the state's program (an easy process with a one-time $50 fee) and wait (usually 4 to 6 days) to receive in the mail an ID card from them with your driver license photo on it. That card and the printed prescription you'll then take to a licensed dispensory, where you can obtain a monthly supply that runs on average around $200-250.
Follow-up visits (a half-hour) will be necessary, first after one month, then three months after, and then ongoing every six months for the doctor to assess your status - this to maintain your Marijuana certification. Cost $200 each.
Now then, if you have the need for Medical Marijuana, your body could likely use all the help it can get. It is thus the hope of this office that you also consider additional visits with Dr. Reiss to take advantage of all her holistical modalities to further ease pain, restore mobility and speed healing.